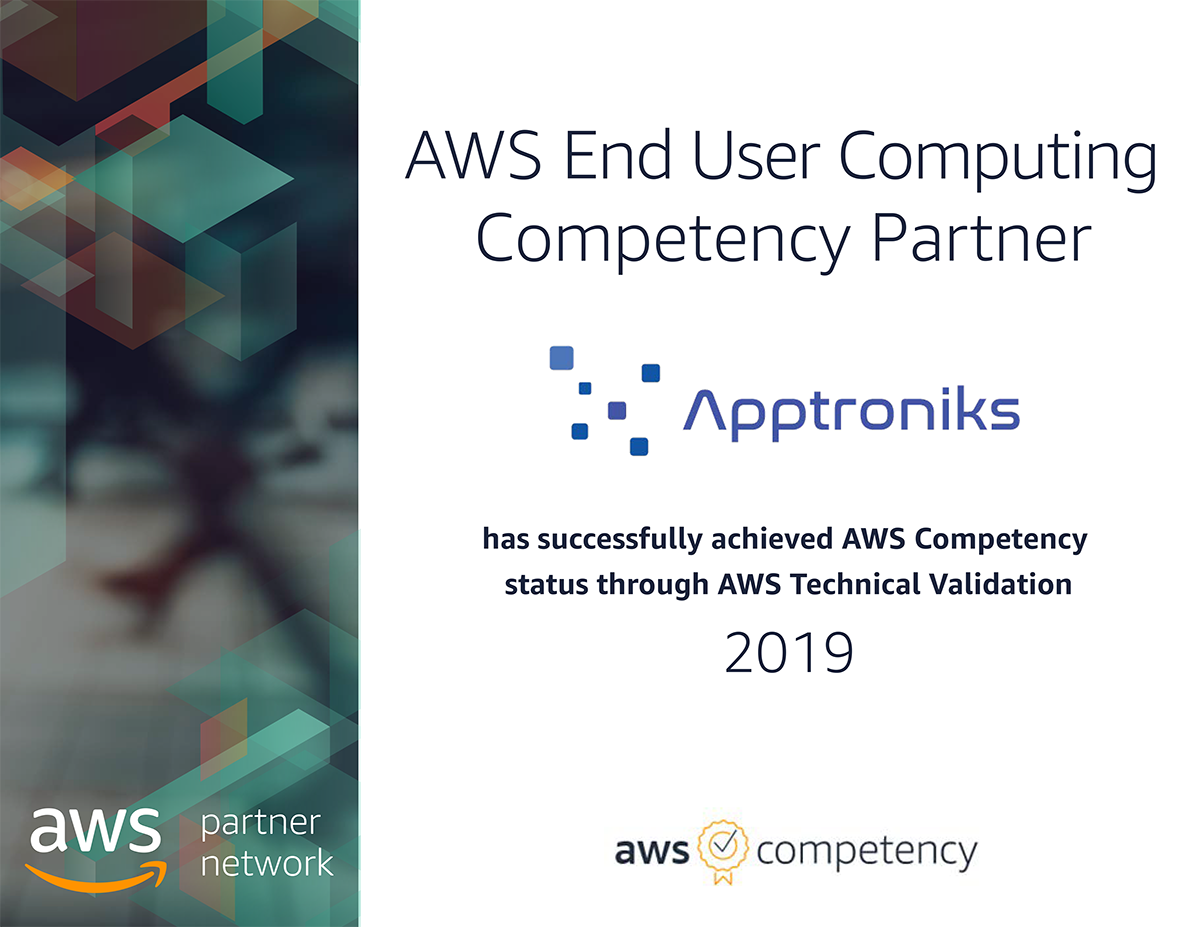 Apptroniks achieved the AWS Competency status
" Achieving the AWS Competency status is not an easy accomplishment and we would like to thank you for the hard work you put into this rigorous business and technical validation. We are excited to welcome you into the program and extend the benefits now available to you. "
Those were the very first lines of the email we got from the AWS Competency Team, congratulating us on achieving the AWS Competency status.
We would like to thank each and every member of Apptroniks team who worked really hard to make that possible.
Thank you guys, you really ROCK!!